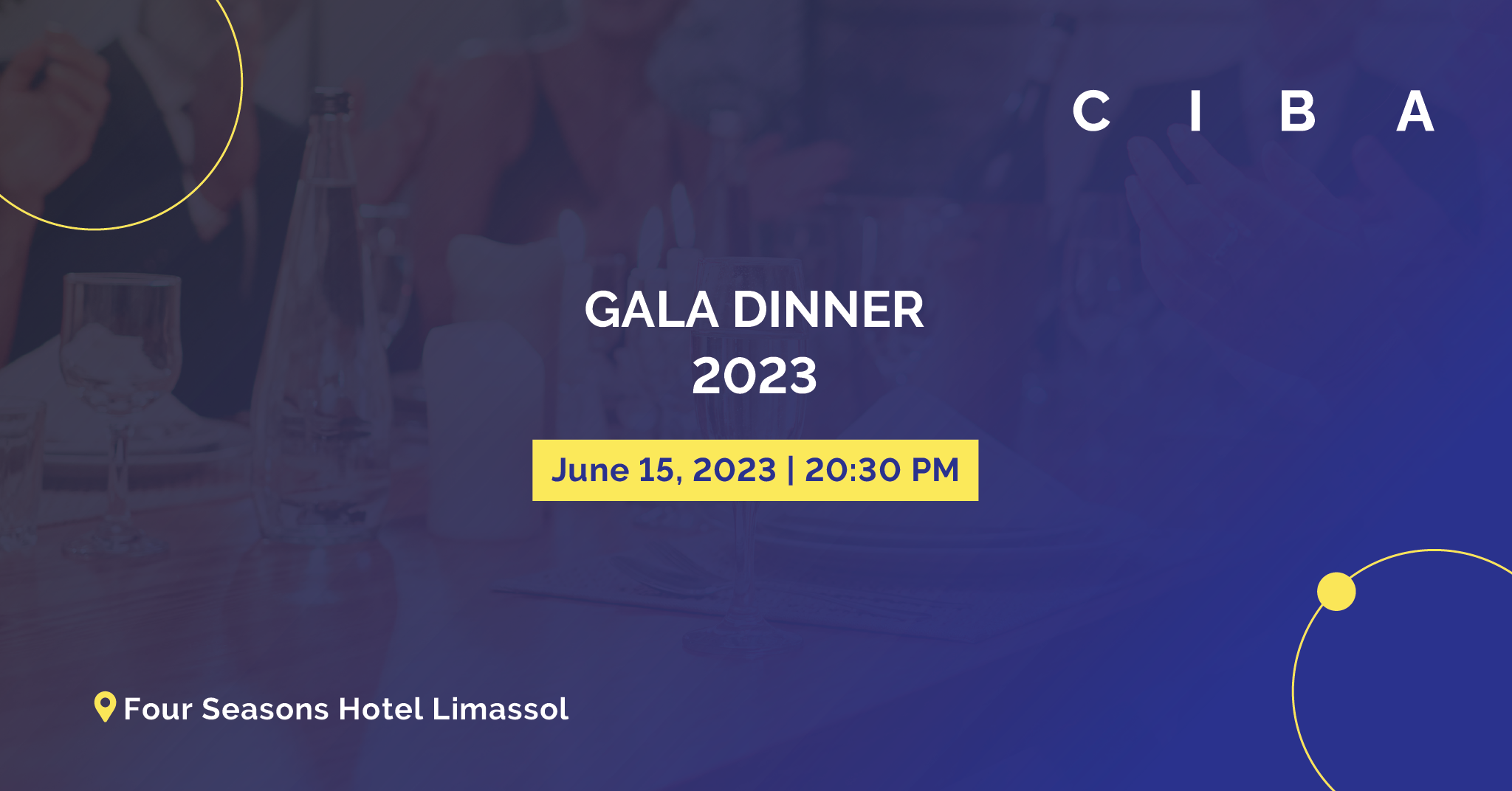 CELEBRATING 30 YEARS OF EXISTENCE
Honoring its 30 years of existence and its 140+ prestige member companies, CIBA is celebrating with a series of events and ceremonies starting this June 2023.
Leading the official commencement of events is the Association's Annual General Meeting – AGM honored with the attendance of the newly elected president of the Republic of Cyprus Mr. Nikos Christodoulides, and followed by a Gala Dinner.
The Gala Dinner will take place on the 15th of June, at the Four Seasons Hotel at 20:30, where Non-members can attend and have the opportunity to meet and connect with our member companies.
The event is held with the intent of empowering the association's purpose, bringing together member companies, and deriving insights that will drive the association to its future.
PROGRAM
20:30  
Gala Dinner
-Welcoming speech by the CIBA President Mrs Doxia Nikia Hadjivassiliou
-CIBA Legacy Award Ceremony
Networking