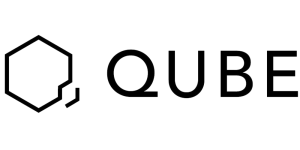 FOR MORE INFORMATION ON QUBE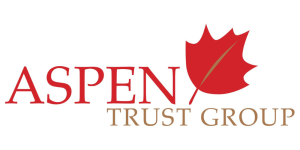 FOR MORE INFORMATION ON THE ASPEN GROUP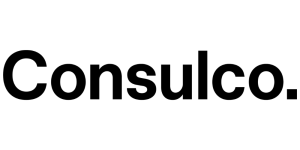 Consulco opens its Limassol office.

Consulco, the investment manager with offices in London, Dubai, Moscow and Nicosia, established its newest office in Limassol. The office is centrally located at 18 Evagora Papachristoforou Street, parallel to Makarios Avenue, near the town's municipal park. The firm's Limassol operations are managed by Christos Hadjisotiris and Evangelia Kapnistou, both Limassol bred professionals with considerable experience in the financial and investment sectors.

Marios Hadjiroussos, Consulco's CEO commented "Limassol is an important office location for Consulco, as it enables the firm to provide a wider coverage and a better level of services to all the Cypriot and expatriate investment communities living on the island".

Consulco structures investments in London and Europe for high-net-worth families and professional investors. In 2021, Consulco launched its London Credit Fund, that targets 4 % return per annum for its euro unitholders and 5% return per annum for its dollar and sterling unitholders, payable quarterly. The London Credit Fund, duly licensed as an Alternative Investment Fund (''AIF''), is very popular with both high-net-worth individuals and institutional investors, including pension and provident funds, insurance companies and banks. The fund's appeal among investors stems from the fact that it pays out a quarterly dividend to its investors, its underlying investments are asset secured with London real estate and the notice period to exit the fund is only 6 months.

Consulco will launch its new UK Value Add real estate fund, namely the ''Three Lions Real Estate Fund'' in the first quarter of 2022. The fund will target a 7 % annual net return to its investors and will be investing in London, Oxford and Cambridge real estate. Consulco's London real estate net investment return to its investors has averaged 8.1 % per annum for the last 11 years, as ascertained by MSCI, the leading global market index provider for the investment community.

"Our Limassol office and colleagues will be servicing the increasing number of our Cypriot and expatriate clients based in Limassolwith their credit and real estate investments in London and Europe" said Michael Tannousis head of investment services in Consulco.
Η Consulco ανοίγει το γραφείο της στη Λεμεσό.

Η Consulco, επενδυτική εταιρεία με γραφεία στο Λονδίνο, το Ντουμπάι, τη Μόσχα και τη Λευκωσία, ίδρυσε το νεότερο γραφείο της στη Λεμεσό. Το γραφείο βρίσκεται σε κεντρική τοποθεσία στην οδό Ευαγόρα Παπαχριστοφόρου 18, κοντά στο δημοτικό πάρκο της πόλης. Τις δραστηριότητες του νέου μας γραφείου διευθύνουν ο Χρήστος Χατζησωτήρης και η Ευαγγελία Καπνιστού, επαγγελματίες από τη Λεμεσό, με αξιοσημείωτη εμπειρία στον χρηματοοικονομικό και επενδυτικό τομέα.

Ο Μάριος Χατζηρούσος, Διευθύνων Σύμβουλος της Consulco, σχολίασε «Η Λεμεσός είναι μια σημαντική τοποθεσία για το νέο γραφείο της Consulco, καθώς δίνει τη δυνατότητα στην εταιρεία να παρέχει ευρύτερη κάλυψη και καλύτερο επίπεδο εξυπηρέτησης σε όλες τις επενδυτικές κοινότητες κυπρίων και απόδημων που ζουν στο νησί».

Η Consulco διαχειρίζεται επενδύσεις στο Λονδίνο και την Ευρώπη για εύπορες οικογένειες και θεσμικούς επενδυτές. Το 2021 η Consulco εγκαινίασε το London Credit Fund, το οποίο στοχεύει σε 4 % απόδοση ετησίως για τους μεριδιούχους του σε ευρώ και 5 % απόδοση ετησίως για τους μεριδιούχους του σε δολάριο και στερλίνα, μερίδια τα οποία καταβάλλονται σε τριμηνιαία βάση. Το London Credit Fund, ως αδειοδοτημένος Οργανισμός Εναλλακτικών Επενδύσεων (''OEE'') , είναι πολύ δημοφιλές τόσο σε ιδιώτες όσο και σε θεσμικούς επενδυτές, συμπεριλαμβανομένων ταμείων συντάξεων και προνοίας, ασφαλιστικών εταιρειών και τραπεζών. Οι λόγοι για τη δημοτικότητα του ταμείου με τους επενδυτές είναι ότι τους παρέχει τακτικό εισόδημα κάθε τρίμηνο, οι υποκείμενες επενδύσεις του είναι εξασφαλισμένες με ακίνητα στο Λονδίνο και η ειδοποίηση για έξοδο από αυτό είναι μόνο 6 μήνες.

Η Consulco θα συστήσει το νέο της Ταμείο για επενδύσεις σε ακίνητα στο Ηνωμένο Βασίλειο, με όνομα ''Three Lions Real Estate Fund'' μέσα στο πρώτο τρίμηνο του 2022. Το ταμείο θα έχει στόχο την ετήσια καθαρή απόδοση 7% στους επενδυτές του και θα επενδύει σε ακίνητα στο Λονδίνο, την Οξφόρδη και το Κέιμπριτζ. Η καθαρή απόδοση της Consulco για τις επενδύσεις της σε ακίνητα στο Λονδίνο, ανέρχεται,κατά μέσο όρο, σε 8,1% ετησίως για τα τελευταία 11 χρόνια, όπως αξιολογήθηκε από την MSCI, τον κορυφαίο πάροχο δεικτών παγκόσμιας αγοράς για την επενδυτική κοινότητα.

«Το γραφείο και οι συνάδελφοί μας στη Λεμεσό θα εξυπηρετούν τον αυξανόμενο αριθμό Κυπρίων και απόδημων πελατών οι οποίοι διαμένουν στη Λεμεσό για τις επενδύσεις τους στο Λονδίνο και την Ευρώπη», δήλωσε ο Μιχάλης Ταννούσης, Επικεφαλής επενδυτικών υπηρεσιών στην Consulco.
FOR MORE INFORMATION ON CONSULCO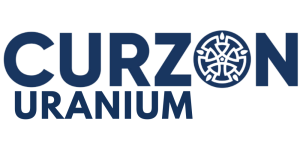 Our company is called Curzon Uranium Ltd (member of Curzon Resources Group), it's a Cyprus registered entity and our main activity is the physical uranium trading. The trading takes place within approved storage locations which act as trading platforms as well to execute the physical transactions on a Book Transfer Basis. In the Western world there are 3 such locations (called Converters) which act as Custodians and they never take ownership of the Uranium. Title of the uranium is at all times held by the owner of the material. The 3 Converters that we deal with are:
Cameco (ON ,Canada), owned and operated by Cameco Corp
Comurhex (France), owned and operated by Orano (French State owned)
ConverDyn (IL, USA), owned and operated by ConverDyn (a General Partnership between Honeywell – NYSE-HON and General Atomics)
Our suppliers can be other trading firms and/or Miners. Our customers can be other trading firms or Utility companies.
FOR MORE INFORMATION ON CURZON URANIUM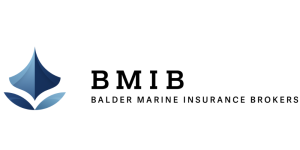 FOR MORE INFORMATION ON BALDER MARINE INSURANCE BROKERS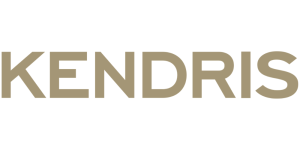 KENDRIS is your Swiss partner in Cyprus for family office, trust and fiduciary services, international tax and legal advice, accounting, outsourcing, aviation advisory and art management.

KENDRIS is fully owned and operated by its management and employees. We employ around 180 specialists, and our clients comprise companies, individuals, and families as well as family offices, financial institutions, law firms and tax consultancies. We offer our clients tailored solutions to help them achieve their objectives.

Our strong Swiss presence and our specific know-how in various sectors and markets make us an expert and reliable partner for corporate clients, private clients, and institutional clients.
FOR MORE INFORMATION ON KENDRIS
Marsh is the world's leading insurance broker and risk advisor. With around 40,000 colleagues operating in more than 130 countries, Marsh serves commercial and individual clients with data-driven risk solutions and advisory services. Marsh is a business of Marsh McLennan (NYSE: MMC), the world's leading professional services firm in the areas of risk, strategy and people. With annual revenue over $17 billion, Marsh McLennan helps clients navigate an increasingly dynamic and complex environment through four market-leading businesses: Marsh, Guy Carpenter, Mercer and Oliver Wyman. For more information, visit mmc.com, follow us on LinkedIn and Twitter.
FOR MORE INFORMATION ON MARSH